Posts for: November, 2017
By Carol Haddad, DMD
November 22, 2017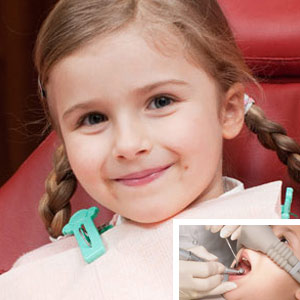 While pediatric dentistry has made great strides in making young patients' dental visit experiences more relaxing, some children and teenagers still have difficulty with anxiety. Their anxiety in turn can make necessary care much harder to provide.
For difficult cases, many dental providers for children now incorporate a technique known as conscious sedation to help ease anxiety. With this technique, they're able to perform procedures like cavity-filling or tooth-extraction that are more difficult with an anxiety-prone patient.
While general anesthesia creates a total loss of consciousness, conscious sedation uses precise medications to suppress consciousness at different levels ranging from light to deep suppression, and create a relaxed state for the patient. A child under sedation can still breathe normally and respond to certain stimuli, including touch and verbal commands. For only a light or minimal effect, a dentist normally administers the sedation drug as a pill the child takes orally. For deeper sedation, the medication is most likely delivered through a vein (intravenously).
Sedation reduces fear and anxiety but not necessarily pain, so it's often accompanied by some type of anesthesia, either a local anesthetic delivered by injection to the procedure site or with a nitrous oxide/oxygen gas combination that's inhaled through a mask worn by the patient.
Even though the child isn't completely unconscious, one of the dentist's staff will monitor vital signs (heart and respiration rates, blood pressure and blood oxygen level) throughout the procedure. This continues even after the treatment is over until the child's vital signs return to pre-sedation levels. Once released, they will need a ride home and should rest for the remainder of the day. They can then return to school and resume other normal activities the next day.
With the advent of newer and safer drugs, conscious sedation is becoming a more widespread technique in both medicine and dentistry. Using it to ease a child's anxiety increases the chances they'll receive all the dental care they need without unpleasant memories of their visit that could follow them into later life.
If you would like more information on the role of conscious sedation for children, please contact us or schedule an appointment for a consultation. You can also learn more about this topic by reading the Dear Doctor magazine article "Sedation Dentistry for Kids."
By Carol Haddad, DMD
November 07, 2017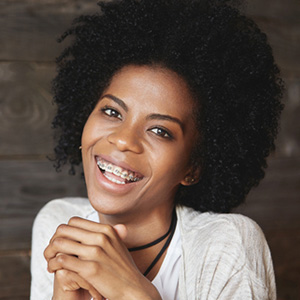 Wearing braces takes time, but if all goes well the changes to your smile will be well worth it. In the meantime, though, you'll have to contend with one particular difficulty—keeping your teeth clean of disease-causing, bacterial plaque.
Don't worry, though—while keeping dental disease at bay with braces can be challenging, it is doable. Here are 4 tips for minimizing your chances of tooth decay or periodontal (gum) disease during orthodontic treatment.
Eat less sugar. Like any living organism, bacteria must eat—and they're especially amenable to sugar. The more they have access to this favorite food source, the more they multiply—and the greater your risk of tooth decay or gum disease. Eating fewer sugary foods and snacks and more dental-friendly ones helps restrict bacteria populations in your mouth.
Brush thoroughly. Brushing with braces can be difficult, especially in areas blocked by orthodontic hardware. You need to be sure you brush all tooth and gum surfaces around your braces, including above and below the wire running through the brackets. A soft multi-tufted microline bristle brush is a good choice for getting into these hard to reach places. Brushing around braces takes more time, but it's essential for effective plaque removal.
Use flossing tools. Flossing is important for removing plaque from between teeth—but, unfortunately, it might be even more difficult to perform with braces than brushing. If using string floss proves too daunting consider using a floss threader or a similar device that might be easier to maneuver. You can also use a water irrigator, a hand-held device that sprays water under pressure to loosen and flush away between-teeth plaque.
Keep up regular dental visits. While you're seeing your orthodontist regularly for adjustments, you should also see your general dentist at least every six months or more. Besides dental cleaning, your dentist also monitors for signs of disease and can prescribe preventive measures like antibacterial mouth rinses. Of course, if you see abnormalities, like white spots on your teeth or red, puffy or bleeding gums, contact your dentist as soon as possible. The sooner a problem can be addressed the less impact it may have on your orthodontic treatment and overall oral health.
If you would like more information on caring for teeth and gums while wearing braces, please contact us or schedule an appointment for a consultation. You can also learn more about this topic by reading the Dear Doctor magazine article "Caring for Teeth During Orthodontic Treatment."