Posts for: November, 2018
By Carol Haddad, DMD
November 20, 2018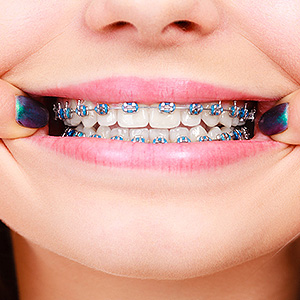 Moving teeth to better positions through orthodontics not only improves dental function and health, it can vastly improve your appearance. But to achieve a result that continues to be attractive as you age requires thorough planning and forethought.
That's because your body continues to change all during life. While the most accelerated growth happens in childhood and adolescence, even older adults continue to change, especially in their facial features. A good deal of research has helped identify and catalog these changes, which orthodontists now incorporate into their corrective treatments for poor bites (malocclusions).
For example, the lips grow until they reach their maximum thickness in girls usually around age 14 and boys age 16. But researchers have also found lip thickness gradually diminishes for most people beginning in their late teens until about age 80. In other words, the appearance of your lips in your elderly years will be vastly different than in your teens. The same holds true for other facial features: our facial profile flattens as the nose becomes longer and more pronounced while the lower part of the face shortens.
Using this knowledge of the effects of aging on the face, orthodontists now attempt to anticipate "where" the facial features will be decades down the road. This projection can help them design a treatment plan that takes advantage of these projected changes.
For example, orthodontists may begin treatment before a patient's teenage years with techniques that serve to guide jaw growth. Keeping that development on track will help if or when braces may be needed a few years later. Guiding jaw growth will help shorten the distance of where a patient is in their orofacial development and where they should be later in life with normal development.
Orthodontists aren't predictors of the future. But armed with an understanding of the aging process, they can help patients head in the right direction to produce a smile and facial appearance that will endure well into later life.
If you would like more information on moving teeth to achieve a more attractive appearance, please contact us or schedule an appointment for a consultation. You can also learn more about this topic by reading the Dear Doctor magazine article "Understanding Aging Makes Beauty Timeless."
By Carol Haddad, DMD
November 10, 2018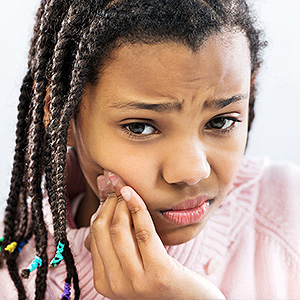 Nothing grabs your attention like a sharp tooth pain, seemingly hitting you out of nowhere while you're eating or drinking. But there is a reason for your sudden agony and the sooner you find it out, the better the outcome for your oral health.
To understand tooth sensitivity, we need to first look at the three layers of tooth anatomy. In the center is the pulp filled with blood vessels and nerve bundles: it's completely covered by the next layer dentin, a soft tissue filled with microscopic tubules that transmit sensations like pressure or temperature to the pulp nerves.
The third layer is enamel, which completely covers the crown, the visible part of a tooth. Enamel protects the two innermost tooth layers from disease and also helps muffle sensations so the tooth's nerves aren't overwhelmed. The enamel stops at about the gum line; below it the gums provide similar protection and sensation shielding to the dentin of the tooth roots.
Problems occur, though, when the dentin below the gums becomes exposed, most commonly because of periodontal (gum) disease. This bacterial infection caused by dental plaque triggers inflammation, which over time can weaken gum tissues and cause them to detach and shrink back (or recede) from the teeth. This can leave the root area vulnerable to disease and the full brunt of environmental sensations that then travel to the nerves in the pulp.
Tooth decay can also create conditions that cause sensitivity. Decay begins when certain oral bacteria multiply and produce higher than normal levels of acid. The acid in turn dissolves the enamel's mineral content to create holes (cavities) that expose the dentin. Not treated, the infection can eventually invade the pulp, putting the tooth in danger of being lost unless a root canal treatment is performed to remove the infection and seal the tooth from further infection.
So, if you begin experiencing a jolt of pain while eating or drinking hot or cold foods or beverages, see your dentist as soon as possible to diagnose and treat the underlying cause. And protect your teeth from dental disease by practicing daily brushing and flossing, as well as seeing your dentist for regular dental cleanings and checkups. Don't ignore those sharp pains—your teeth may be trying to tell you something.
If you would like more information on tooth sensitivity, please contact us or schedule an appointment for a consultation. You can also learn more about this topic by reading the Dear Doctor magazine article "Treatment of Tooth Sensitivity."