Posts for tag: porcelain veneers
By Carol Haddad, DMD
May 13, 2020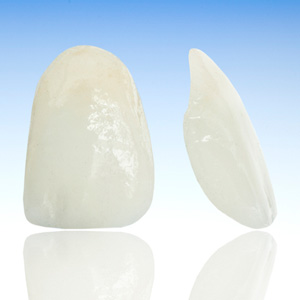 If you have a less than attractive smile due to some moderate imperfections, dental veneers may be the answer. This relatively inexpensive dental restoration may be the key to transforming your smile.
If you're thinking of veneers as a "thin covering," you're on the right track. Just like construction veneers used to cover wall surfaces, dental veneers are thin wafers of material (usually porcelain) that cover the front of tooth surfaces. Made uniquely for the individual patient, veneers provide a life-like covering that can mask a variety of dental imperfections.
Veneers are mildly invasive, meaning some of the enamel layer of the teeth to which they're bonded will need to be removed. If this alteration occurs, it's permanent, so the teeth will require a veneer or other restoration from then on. It's usually necessary, though, so that the veneer doesn't appear too bulky. Even so, veneers are still less invasive than other restorations.
The list of appearance problems veneers can address is quite varied. One of their more common uses is to correct certain structural flaws in teeth: chips, abnormal tooth shape from wear or teeth that are congenitally smaller than normal.
They're also a remedy for heavy staining. While teeth whitening can temporarily brighten a dull, dingy smile, veneers provide a permanent solution for the problem of staining. They're also a practical option for internal tooth staining, which can't be addressed by either home or professional external teeth whitening procedures.
Finally, veneers may be used to close small gaps and other mild forms of dental misalignment. And although they may not be able to correct larger gaps by themselves, they're sometimes used in conjunction with orthodontic treatment.
Veneers can address many dental flaws, but not all. To see if your dental situation could benefit from a veneer application, you'll need to undergo a complete dental examination. If it seems veneers aren't a good fit for you, your dentist will discuss other types of cosmetic treatments to improve your smile.
If, on the other hand, veneers do appear to be a viable option for you, you're just a few visits away from a completely new look. Veneers can change your smile—and your life!
If you would like more information on porcelain veneers, please contact us or schedule an appointment for a consultation. You can also learn more about this topic by reading the Dear Doctor magazine article "Porcelain Veneers: Strength & Beauty as Never Before."
By Carol Haddad, DMD
April 03, 2020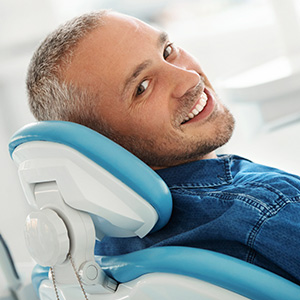 Porcelain veneers have been used for several decades to enhance a dental patient's smile. These thin wafers of color-matched dental porcelain are bonded to the visible surface of teeth to mask chips, disfigurements, discoloring or slight misalignments and gaps. Thanks to the artistry of dentists and dental lab technicians, the average observer often can't distinguish a veneered tooth from a natural one.
Veneers are great—but they're even more life-like and versatile thanks to recent technological advances. Here are a few of these high tech means that can help make your veneers as attractive as possible.
Digital photography. There's a lot that goes into making sure an individual's veneers seamlessly blend in with other teeth. Photographs in digital form that can be transferred electronically to dental labs are invaluable, especially for accurate color matching. A high resolution photograph can also relay an enormous amount of information about a patient's existing teeth including shape, size, length and position.
Computer imaging. We want you to be satisfied with your final veneer appearance. The best way to ensure that—and to relax any jitters you may have over the process—is to enable you to "see" your new smile before your veneers are even made. We can do that with computer imaging software that modifies a current photo of your smile to look as it will be with veneers. It's also a great tool for making changes to the veneer plan based on what you see in the model.
Tryout veneers. We can even take it a step further, by letting you see how your proposed veneers will look like on your own teeth. We do this by creating provisional veneers made of composite materials that we temporarily bond to your teeth. You can try them out for a while (and get others' impressions) until your permanent veneers are ready. And as with computer imaging, tryout veneers can guide updates to your veneer schematics before they're made.
Using these and other advanced techniques can help fine-tune the design of your new veneers to make sure they're the best they can be. They're great tools in achieving our ultimate goal with your veneers—a beautiful smile that everyone thinks is natural.
If you would like more information on the smile-transforming power of dental veneers, please contact us or schedule an appointment for a consultation. You can also learn more about this topic by reading the Dear Doctor magazine article "Porcelain Veneers: Your Smile—Better Than Ever."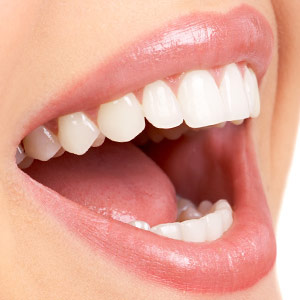 One of the best restorative options for slightly deformed, misaligned or stained teeth is a porcelain veneer. Composed of thin, laminated layers of dental material, the veneer is bonded to the outside of the tooth to transform both its shape and color to blend with other natural teeth.
Veneers are more than a technical process — they're works of art produced by skilled artisans known as dental lab technicians. They use their skills to shape veneers into forms so life-like they can't be distinguished from other teeth.
How technicians produce veneers depends on the material used. The mainstay for many years was feldspathic porcelain, a powdered material mixed with water to form a paste, which technicians use to build up layers on top of each other. After curing or "firing" in an oven, the finished veneer can mimic both the color variations and translucency of natural teeth.
Although still in use today, feldspathic porcelain does have limitations. It has a tendency to shrink during firing, and because it's built up in layers it's not as strong and shatter-resistant as a single composed piece. To address these weaknesses, a different type of veneer material reinforced with leucite came into use in the 1990s. Adding this mineral to the ceramic base, the core of the veneer could be formed into one piece by pressing the heated material into a mold. But while increasing its strength, early leucite veneers were thicker than traditional porcelain and only worked where extra space allowed for them.
This has led to the newest and most advanced form that uses a stronger type of glass ceramic called lithium disilicate. These easily fabricated veneers can be pressed down to a thickness of three tenths of a millimeter, much thinner than leucite veneers with twice the strength.  And like leucite, lithium disilicate can be milled to increase the accuracy of the fit. It's also possible to add a layer of feldspathic porcelain to enhance their appearance.
The science — and artistry — of porcelain veneers has come a long way over the last three decades. With more durable, pliable materials, you can have veneers that with proper care could continue to provide you an attractive smile for decades to come.
If you would like more information on dental veneers, please contact us to schedule an appointment for a consultation. You can also learn more about this topic by reading the Dear Doctor magazine article "Porcelain Veneers."